Translation service is provided all across areas in Samut Prakan Province such as Mueang Samut Prakan, Phra Pradaeng, Phra Samut Chedi, Bang Phli and Bang Bo
Samut Prakan Translation / Legalization Service in Samut Prakan / Document Translation in Samut Prakan
First Choice Translation Co.,Ltd. is pleased to provide translation service in Samut Prakan Province, Mueang Samut Prakan, Phra Pradaeng, Phra Samut Chedi, Bang Phli and Bang Bo.  We provide translation service for all languages as well as providing full package of Legalization Service of Department of Consular Affairs and other embassies in Thailand with quick, punctual and precise service which can be used immediately by highly experienced translators. Our translation service is recognized and accepted by leading companies all across the country, we therefore are pleased to provide consultation. If you require additional information, please contact First Choice Translation Co.,Ltd.
Moreover, we still provide translation service in Samut Prakan Province likewise as client can contact the Company conveniently where ever you are by sending document via LINE or E-mail in order to estimate price firstly and client can receive document in return rapidly.
TYPES OF DOCUMENT IN SERVICE
Government Documents:

Birth Certificate / Certificate of Birthplace / House Registration / Civil Registration/Identification Card/Passport / Driving License / Certificate of Name-Surname Changed Registration / Registration of Marriage / Family Registration / Affirmation of Marital Status / Divorce Certification / Death Certificate / Certificate of Conscription (สด. 43), Certificate of Reserve Corps (สด.8/9), / Police Daily Report / Letter of Consent / Police Clearance Certificate / Registration of Adoption.
Commercial Registration / Company Registration / VAT Registration Certificate / List of Shareholders / Memorandum of Association / Prospectus / Investment Promotion Certificate / Other Permits / Annual Report / Title Deed/Construction Permit / Certificate of Recruitment& Work Permit / License of Travel Agency& Guide License / Financial Reports/Professional Licenses / Education Certificate / Transcript / Medical Certificate / Police Daily Report.

Legal Documents:

Contracts / Regulations / Memorandum of Agreement / Power of Attorney / Government Regulations / Indictment, Plaint / Judgment / Evidences of Indictment, Plaint / TOR/MOU / Project Feasibility Study.

Industrial Documents:

Product Manual- Machine Operating Manual/ISO /Regulation of Employee.

Marketing Documents:

All types of printing medias / Brochure / Website / News and information.
Legalization Service:
Application for Legalization Service from Department of Consular Affairs, other embassies in Thailand
Moreover, we provide Cambodian document for Legalization Service of Cambodia Embassy in Thailand which is actually valid and legal by providing facilitation and time saving as you do not conduct by own.
Notary Public Attorney Service
Providing consultation and Notary Public Service of document, signature, individual person, and director of juristic person, private company, of translation as well as business and investment documents which is conducted by highly experienced attorney. This service is provided all across Thailand.
Translation Document Sample
QUALITY
We are attentive to quality of translation to be delivered, screening details of translation of highly experienced translator who is native speaker of each language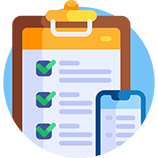 ACCURACY
Our Inspection Section will inspect the accuracy of translation before delivery to customer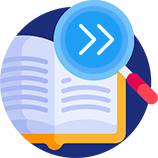 SPEED
Fast Delivery in your time
TRANSLATION ORDER PROCESS
1. Sending your original copy for price estimation and we will be notified customer immediately within 30 minute. 2 channels as follow
2. Confirm translation with transfer to saving account payment.
3. Show pay in slip after payment with Photo copied through 2 channels ,
E-mail or Line
4. If it's any revision and correction the translated document not over 2 times within 1 week after received translated document.
Ancient City, Samut Prakan
Ancient City, Samut Prakan is the biggest domestic outdoor museum in the world, it is located in the axe handle shaped-area which is the same shape of Thailand and the area is more than 800 Rai of land, situated beside Sukhumvit Road, Mueang Samut Prakan District, Samut Prakan Province where is consisted of more than 116 important sacred places in Thailand such as Temple of Preah Vihear, Phanom Rung Historical Park and Phra Borommathat Chaiya are in the same location in simulated size as the proportion is scaled down appropriately from the real thing with exquisite workmanship . It is the tourist destination to bring you back to the past and learning life style of people in those days including other activities are provided such floating market, riding tram, paying homage to Buddha and cycling etc.
Contact Information: Translation Services in Samut Prakarn