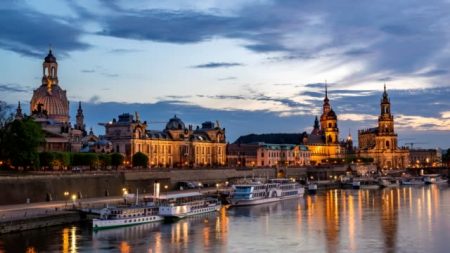 TRANSLATION SERVICE OF LANGUAGES FOLLOWS

Thai

German

English

German

German

Thai

German

English
German translation and Document legalization service for German Embassy
We're German translation services center, Located in central Bangkok and Phuket
FIRST CHOICE TRANSLATION CENTER provides German Translation Service and German document legalization service which emphasizes on creation of excellent service, high standard and your satisfaction is guaranteed as we are your first choice and there are all languages provided to satisfy your requirement.
Moreover, legalization services are provided for all types of document including Legalization Service of Department of Consular Affairs, Ministry of Foreign Affairs and other embassies in Thailand.
Why choose German translation with us
High-Quality, fast and corrective translation services to every customer, can be trust and able to apply your application.
"Quality of translation is guaranteed, punctual delivery, well prepared for printing, readable and understandable by using beautifully polished language."
TRANSLATION ORDER PROCESS
1.Send your original copy for price estimation and we will be notified customer immediately within 30 minute. 2 channels as follow
**Price and Timeline are depended on each of document types as your requirement.**
2.Confirm translation with transfer to saving account payment. In case BANK ACCOUNT

Account no
021-708-685-9
Bangkok Bank
Branch Ladprao 101
First Choice Translation Co.,LTD.

Account no
097-274811-0
Kasikorn Thai Bank
Branch Big C Saphan Khwai
First Choice Translation Co.,LTD.

Account no
033-406475-0
Siam Commercial Bank
Branch Big C Saphan Khwai
First Choice Translation Co.,LTD.
3.Show pay in slip after payment with Photo copied through 2 channels is E-mail or Line.
4.Get translated document via
By self at the office
EMS post
Delivery document by Messenger and the delivery fee is billed by messenger

Deutsche Botschaft Bangkok
Address : 9 South Sathorn Road, Bangkok 10120
Tel : (02) 287 9000
Fax : (02) 287 1776
Consular Section : (02) 2856232
Email : info@bangkok.diplo.de
เWebsite : www.bangkok.diplo.de
Working day : Mon-Fri   8.30-11.30 hrs.
If you require additional information in translation of German language, Legalization Service of German document, please contact: First Choice Translation Center